Digital Social Marketing Technology in the New Normal Era in Review of Islamic Business Ethics
Case Study of Yen's Delight Coffee & Resto Samarinda
Darmawati Darmawati

Fakultas Ekonomi dan Bisnis Islam, UINSI Samarinda

Lisda Aisyah

Muhammad Afif Ridha
Abstract
Digitalization has evolved in this day and age in any field, including marketing. Especially with the COVID-19 pandemic, digital marketing has become one of the most sought after markets by the general public, including one of the restaurant called by the Yen's Delight Coffee & Resto trademark in the Samarinda area, a restaurant that provides food variants from various foreign countries and has been Halal certified from MUI. With digital marketing, the restaurant is raised. Apart from the place that has an Islamic nuance, therefore, it makes researchers interested in studying the restaurant in terms of Islamic business ethics. The type of research used in this study is qualitative with a descriptive analytical approach, through interviews, documentation, and observation. The results of the study indicate that both the products offered or menu variants, ingredients, quality, ethics and service, to the place and facilities have followed the principles of Islamic business ethics.
References
Afrizal. (2016). Metode Penelitian Kualitatif: Sebuah Upaya Mendukung Penggunaan Penelitian Kualitatif dalam Berbagai Disiplin Ilmu (1 ed.). Rajawali Press.
Al-Qur'an Al-Karim dan Terjemahannya (hal. 263). (2013). Mujamma' Al-Malik Fahd Li Thiba'at Al Mushaf Asy-Syarif Medinah Munawwarah.
Chaffey, D., & Ellis-Chadwick, F. (2016). Digital Marketing: Strategy, Implementaion, and Practice (6 ed.). Pearson.
Charlesworth, A. (2018). Digital Marketing: A Practical Approach (3 ed.). Routledge.
Darmawati. (2020). Etika Bisnis Islam (Norvadewi (Ed.); Cetakan I). Bening Media Publishing.
Diamond, S. (2019). Digital Marketing All-In-One for Dummies (6 ed.). John Wiley & Sons, Inc. https://doi.org/2019935455
Evans, D., & McKee, J. (2010). Social Media Marketing: The Next Generation of Business Engagement (W. Knibbe (Ed.); 1 ed.). Wiley Publishing, Inc.
Hamzah, Y., & Hafied, H. (2014). Etika Bisnis Islami (1 ed.). KRETAKUPA Print.
Heggde, G., & Shainesh, G. (2018). Social Media Marketing: Emerging Concepts and Applications. Palgrave Macmillan.
Hikmawati, F. (2017). Metodologi Penelitian (1 ed.). Rajawali Press.
Kotler, P., Kartajaya, H., & Setiawan, I. (2017). Marketing 4.0: Moving from Traditional to Digital. John Wiley & Sons, Inc.
Mudaliar, A. L., & Chava, M. (2018). International Conference on Business Remodelling: Exploring New Initiatives in Key Business Functions. In L. Khullar, S. Kavishwar, & S. Deshpande (Ed.), A Study of The Novel Innovation: "Social Media" - As A Form of Advertising in The Framework of Digital Marketing (hal. 16). Tirpude Institute of Management Education. www.tirpude.edu.in
Ryan, D. (2014). Understanding Digital Marketing: Marketing Strategies for Engaging The Digital Generation (3 ed.). KoganPage.
Siyoto, S., & Sodik, A. (2015). Dasar Metodologi Penelitian (1 ed.). Literasi Media Publishing.
Smart Insights. (2016). Essential Digital Marketing Tools 2016. 3.
Stokes, R., & The Minds of Quirk. (2013). eMarketing: The Essential Guide To Marketing in a Digital World (K. Schotz (Ed.); 5 ed.). Quirk eMarketing [Pty] Ltd.
Sugiyono. (2015). Metode Penelitian Manajemen (4 ed.). Alfabeta.
Tarigan, A. A. (2016). Dasar-Dasar Etika Bisnis Islam. FEBI Pers.
Trip Advisor. (2020). Yen's Delight Coffee & Resto. https://www.tripadvisor.co.id/Restaurant_Review-g317102-d10438632-Reviews-Yen_s_Delight_Cafe_Resto-Samarinda_East_Kalimantan_Kalimantan.html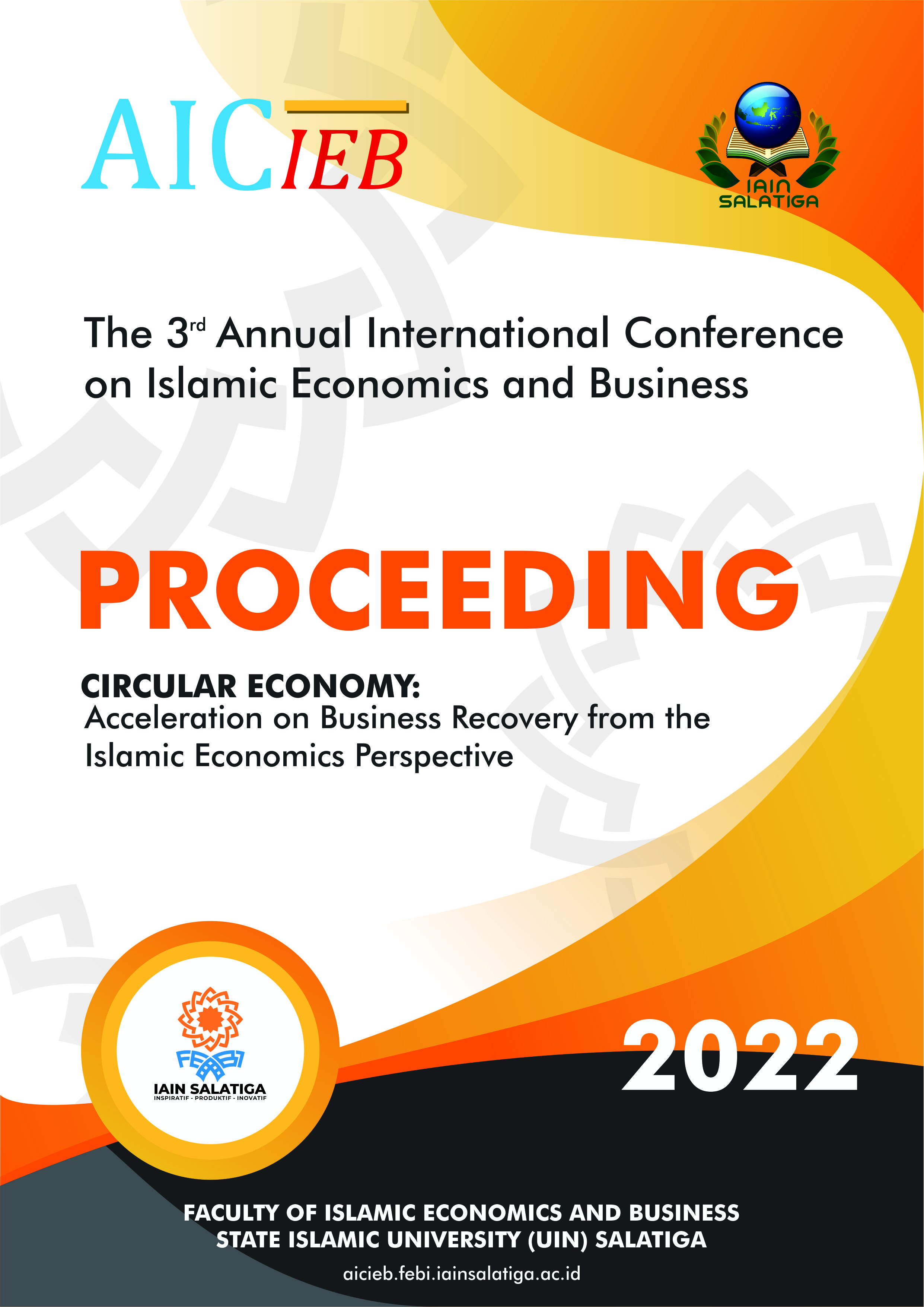 How to Cite
Darmawati, D., Aisyah, L., & Ridha, M. (2022). Digital Social Marketing Technology in the New Normal Era in Review of Islamic Business Ethics. Annual International Conference on Islamic Economics and Business (AICIEB), 2(1), 409-421. https://doi.org/https://doi.org/10.18326/aicieb.v2i1.87
This work is licensed under a Creative Commons Attribution-ShareAlike 4.0 International License.