The Implementation Of Religious Moderation Based Learning In Islamic Education In Cirebon
Religious Moderation Based Learning In Cirebon
Elda Suci Putri Aida

IAIN Syekh Nurjati Cirebon
Keywords:
Learning, Education, Students, Religious Moderation
Abstract
The implementation of learning based on religious moderation must be developed within the scope of Islamic education. Islamic education also has a role and responsibility for various problems in this world, especially concerning the study of Islamic sciences. Because, in this era of globalization, many underestimated values ​​of religious moderation, especially the general public who do not study Islamic sciences in their lives. Moreover, many people feel unfamiliar with the term of religious moderation, so the purpose of this paper is to increase public knowledge of religious moderation and to apply it in learning activities at school. Research in completing this writing is using qualitative research. Data collection techniques to complete this writing are using interview and literature study. Religious moderation-based learning is generally in great demand in Islamic Religious Education subjects, where the relationship between the two is interrelated. At this writing, religious moderation-based learning is shown by educators to their students through the learning methods used. So, educators implement and deliver learning materials accompanied by the application of moderating values. That way, students will easily accept and understand learning material regarding moderation.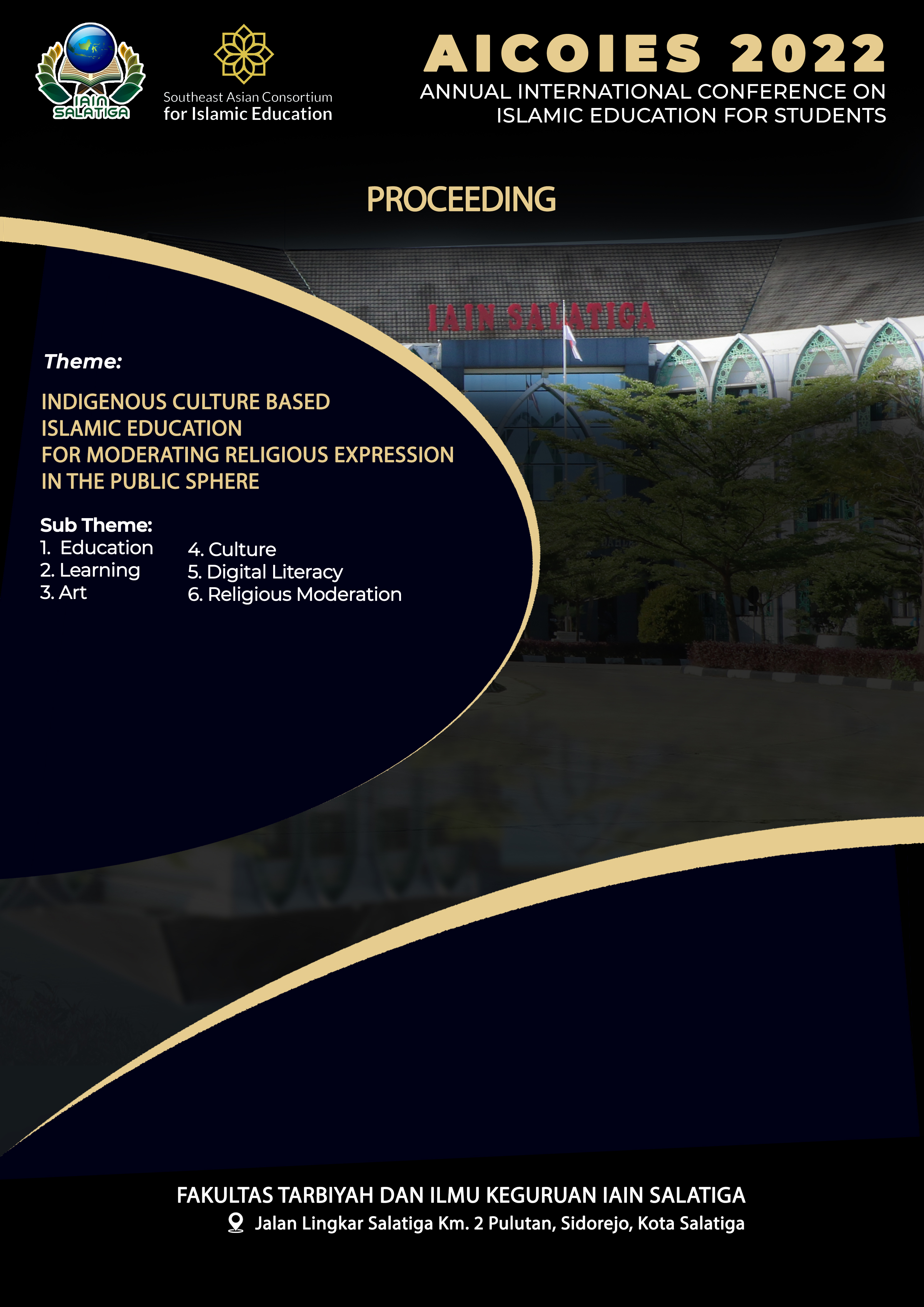 This work is licensed under a Creative Commons Attribution-ShareAlike 4.0 International License.