STRENGTHENING RELIGIOUS MODERATION THROUGH FABLE ACTIVITIES IN EARLY CHILDHOOD
STRENGTHENING RELIGIOUS MODERATION THROUGH FABLE ACTIVITIES IN EARLY CHILDHOOD
Keywords:
Keywords: Religious Moderation, Storytelling, Early Childhood.
Abstract
Abstract
The invitation to become enmity and hostile to adherents of other religions and beliefs is phenomenal that strengthens today. Intolerance and radicalism that pursue violence and social conflict are increasingly arbitrary. This hostility occurs in the education section, where teachers and students are faced with issues that are contrary to the values ​​of Pancasila and religious norms. Religious moderation is an effort to instill peace-loving values ​​in students as an effort to de-radicalize religious education, especially Islamic religious education. To achieve it, Islamic religious education is present and participated in it. To explore data through various literature or literature studies, a qualitative descriptive study was conducted to find a picture of reinforcing patterns in natural religious education and to instill a peace-loving attitude in early childhood. This study found that a comprehensive, basic, or deep and ingrained understanding of the concept of peace and non-loyalty about choice but based it basically should be instilled in every child. In an effort to improve the background or related curriculum and commitment to applying a peace-loving attitude, the storytelling method is used in early childhood.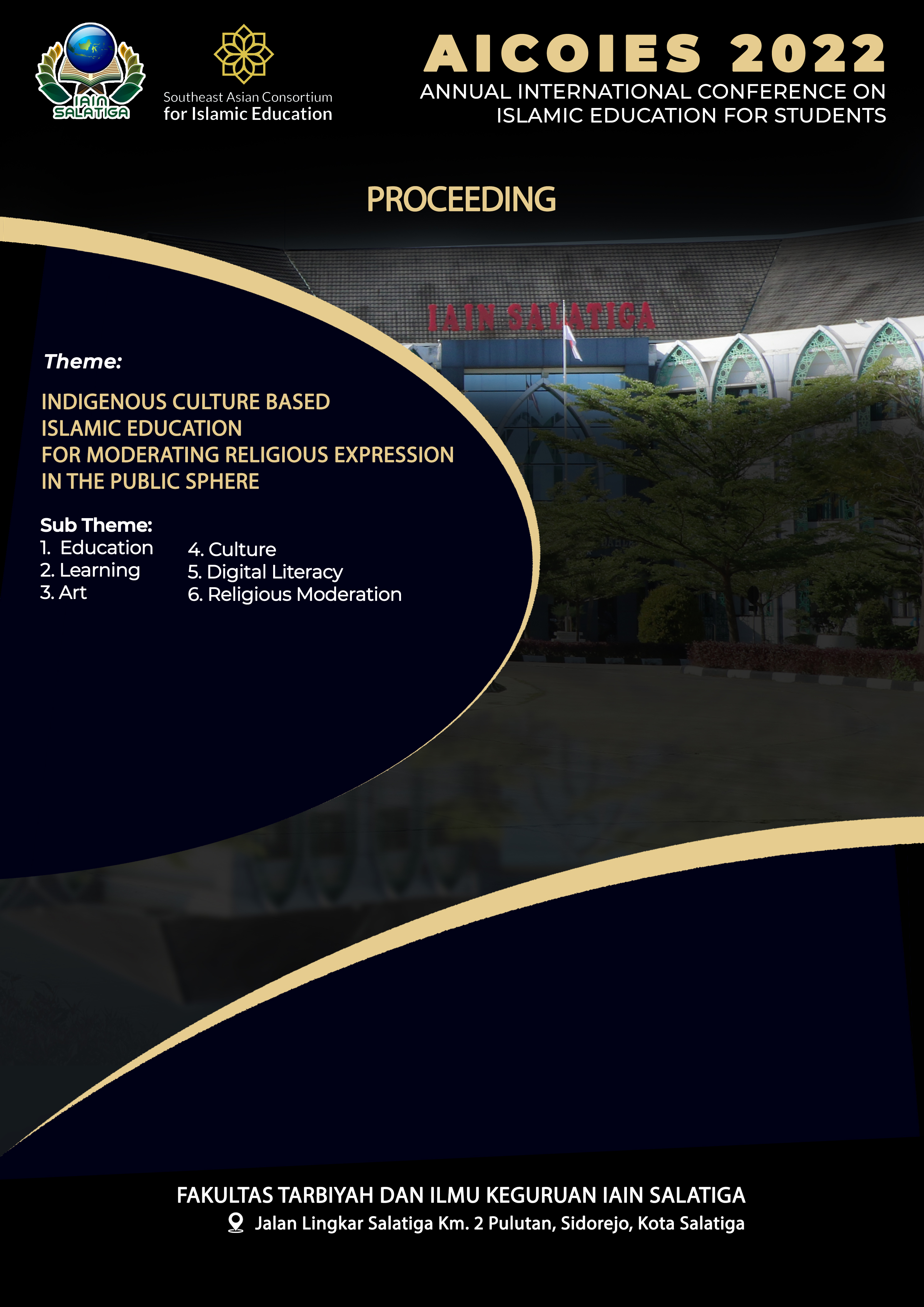 This work is licensed under a Creative Commons Attribution-ShareAlike 4.0 International License.