IMPLEMENTATION OF TULUNGAGUNG LOCAL WISDOM AND CORRELATION OF ISLAMIC VALUES AS A SOURCE OF ETNOSCIENCE LEARNING (Phenomenological Studies on Implementation of Tulungagung Local Wisdom)
phenomenon study
Ratna Kumala Dew

Annisa Salsabila Zahrotul 'Izzah

Desi Dwi Anissa

UIN Sayyid Ali Rahmatullah Tulungagung
Keywords:
Local wisdom, Tulungagung, Islamic, Ethnoscience
Abstract
Culture and Islamic values are important to be taught to students through local wisdom that exists in an area. Local wisdom is a precious value that exists in the life order of the community to ensure the protection and sustainable management of the environment. Local wisdom can be integrated into ethnoscience-based learning by combining two different fields, namely science and culture. This study aims to develop the local wisdom of Tulungagung and the correlation of Islamic values ​​as a source of ethnographic learning. This research method uses qualitative description. It aims to help students develop their hidden skills, abilities and talents. Data collection methods were carried out through observations, interviews and documents on student of Islamic State University Sayyid Ali Rahmatullah Tulungagung, and literature review by extracting data from books, journals and related sources other. Ethnographic learning can be realized in Tulungagung through learning programs that utilize the natural resources, human resources, geographical location, culture, history and other potentials of the region. Tulungagung. Based on the results and discussion, it can be concluded that the local wisdom of Tulungagung district can be a source of ethnographic learning and can be correlated with Islamic values.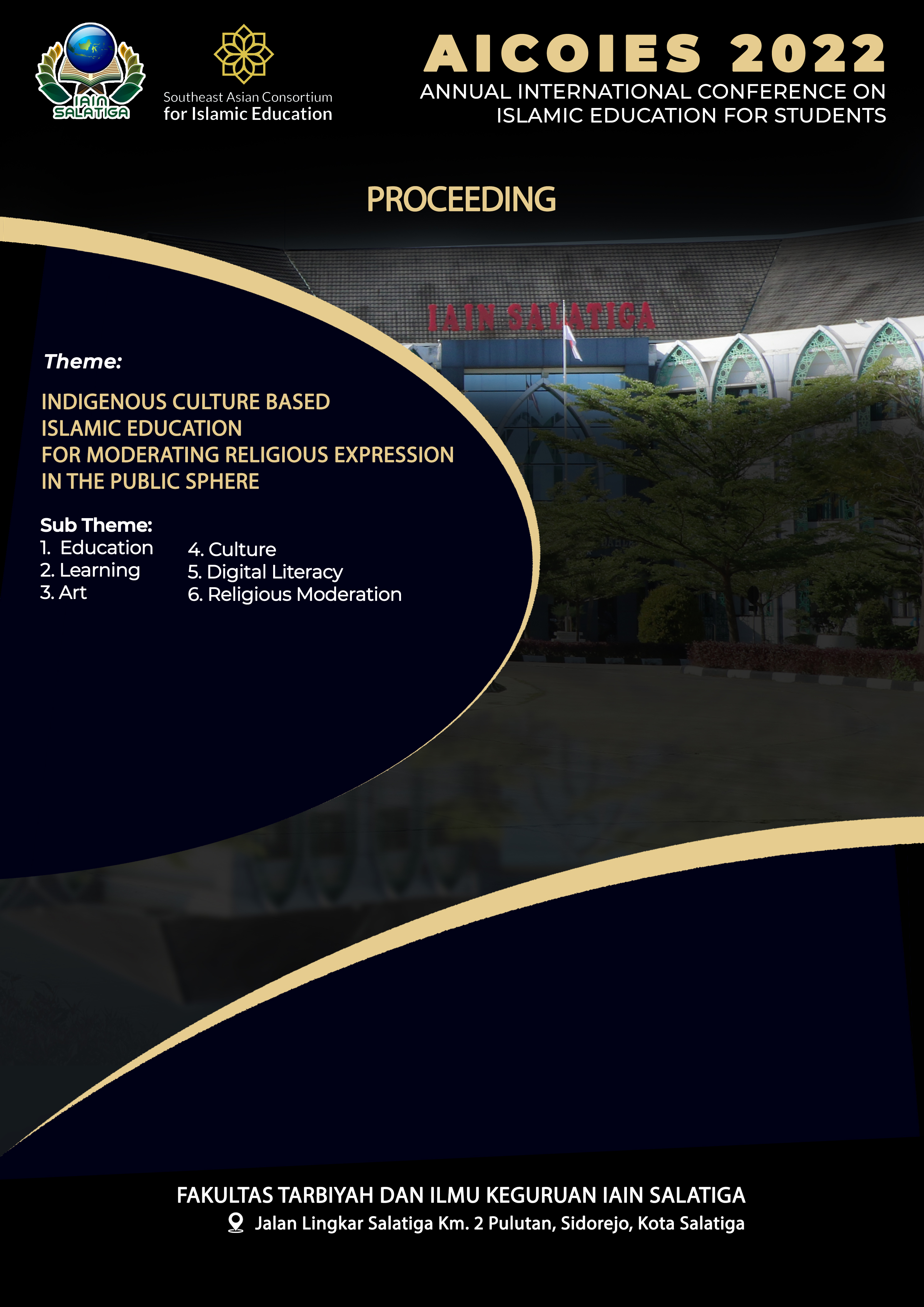 This work is licensed under a Creative Commons Attribution-ShareAlike 4.0 International License.