THE VALUES OF RELIGIOUS MODERATION IN THE TAMPUNG TAWAR TRADITION IN THE DAYAK TRIBE
Dwi Puspita

IAIN Palangka Raya
Keywords:
Religious Moderation, Tampung Tawar, Dayak Tribe
Abstract
Tampung tawar is a tradition that is still maintained from generation to generation and is united with the religious teachings adopted by the local community. Tampung tawartradition has relevance to religious moderation which can be actualized in the life of the Dayak people. Tampung tawar of the Dayak tribe still involves the surrounding community in the implementation process, when splashing water on the person to be accommodated, it is not only the family who does this but the people who are present also take part. Thus the importance of religious moderation for people who still carry out local traditions, so as not to cause conflict. The purpose of this study is to describe the values ​​of religious moderation in the tradition of tamping tawar in the Dayak Tribe. This study uses a qualitative descriptive method with data sources from three families in Central Kalimantan. The results of this study indicate that the tradition of tamping tawar is one of the efforts to maintain harmony between religious communities. The traditional tamping tawar approach can be the key to building a paradigm and attitude of religious moderation. Tampung tawar in the DayakTribe is a tradition that is still preserved today, as is the case with naming ceremonies or circumcisions to give thanks, hope for good, and reject bad luck or calamity. This is very important in social life because it contains positive values ​​to achieve blessings, safety, and happiness. On the other hand, there are values ​​of religious moderation that emerge, such as being centered, tolerant, loving the homeland, and being culturally friendly. In this way, the tradition of tamping tawar can deliver an inclusive and tolerant attitude toward diversity and create a peaceful, dynamic, and lively atmosphere of religious and cultural life.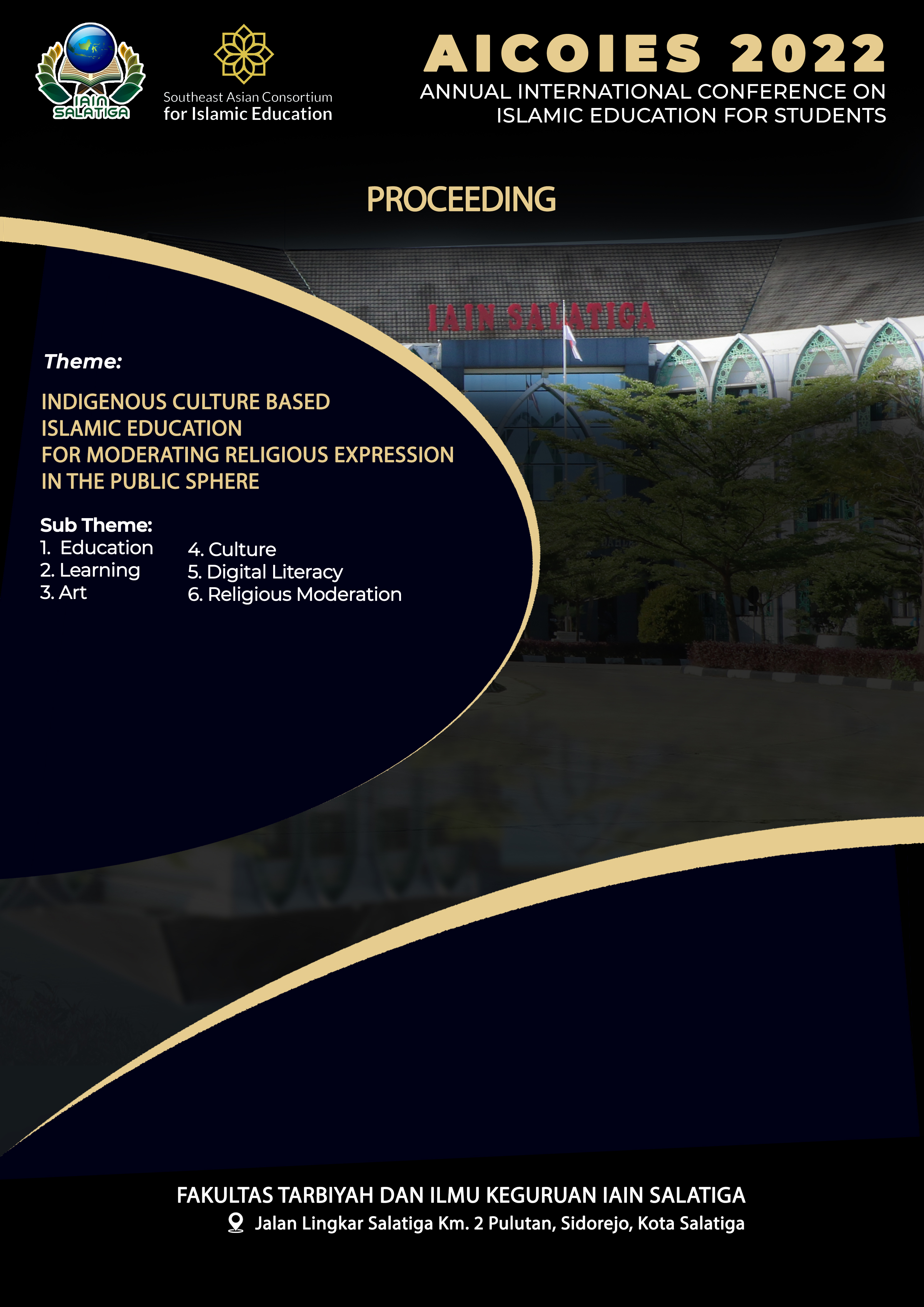 This work is licensed under a Creative Commons Attribution-ShareAlike 4.0 International License.