an ISLAMIC EDUCATION VALUES IN PALAS BIDAN AND BATUYANG CULTURE OF BAKUMPAINESSE ETHNIC
asmawati asmawati

IAIN Palangka Raya
Keywords:
Keywords: Culture, palas bidan, batuyang, Islamic Education Values.
Abstract
This research aims to investigate Implementation Proccess of Palas Bidan and Batuyang Culture carried out by Bakumpainesse Ethnic, The Perceptions' of Bakumpainesses' Community toward Palas Bidan and Batuyung culture and to know Islamic education values which are contained in Palas Bidan and Batuyung culture in Jambu Village Central Teweh, Barito Utara districts. The researcher used was qualitative phenomenological, all the data obtained by observation, interview, and documentation, then the data was analyze by desciptive. Subject of this study are 1 person Headman of Village, 1 Leader of Batuyang and Palas bidan's ceremonial, 1 person Islamic Education's Personage and 8 people community based on their livelihood. The researcher used purposive sampling to get the sample. The Result of this paper show that Palas Bidan and Batuyang Culture  needs preparations  and some offering which believe by the Bakumpainesse's communitity to implement their culture, the Bakumpainesses' communitity who stay in Jambu district had the argument about Palas Bidan and Batuyung culture should be held by the reason  to avoid havoc toward baby who already born. Some Islamic education values which consist in about  Palas Bidan and Batuyung Culture  that made baby avoid from, dirt and in a state of purity, lafadz basmallah and shalawat applied when do something with the purpose so that the children always prays and remember with Allah other side batuyang's process always read poems who is in Islamic's breath that aim to children always heard the good words. And always read and prayer so that the baby becomes a useful person for himself and others in the future.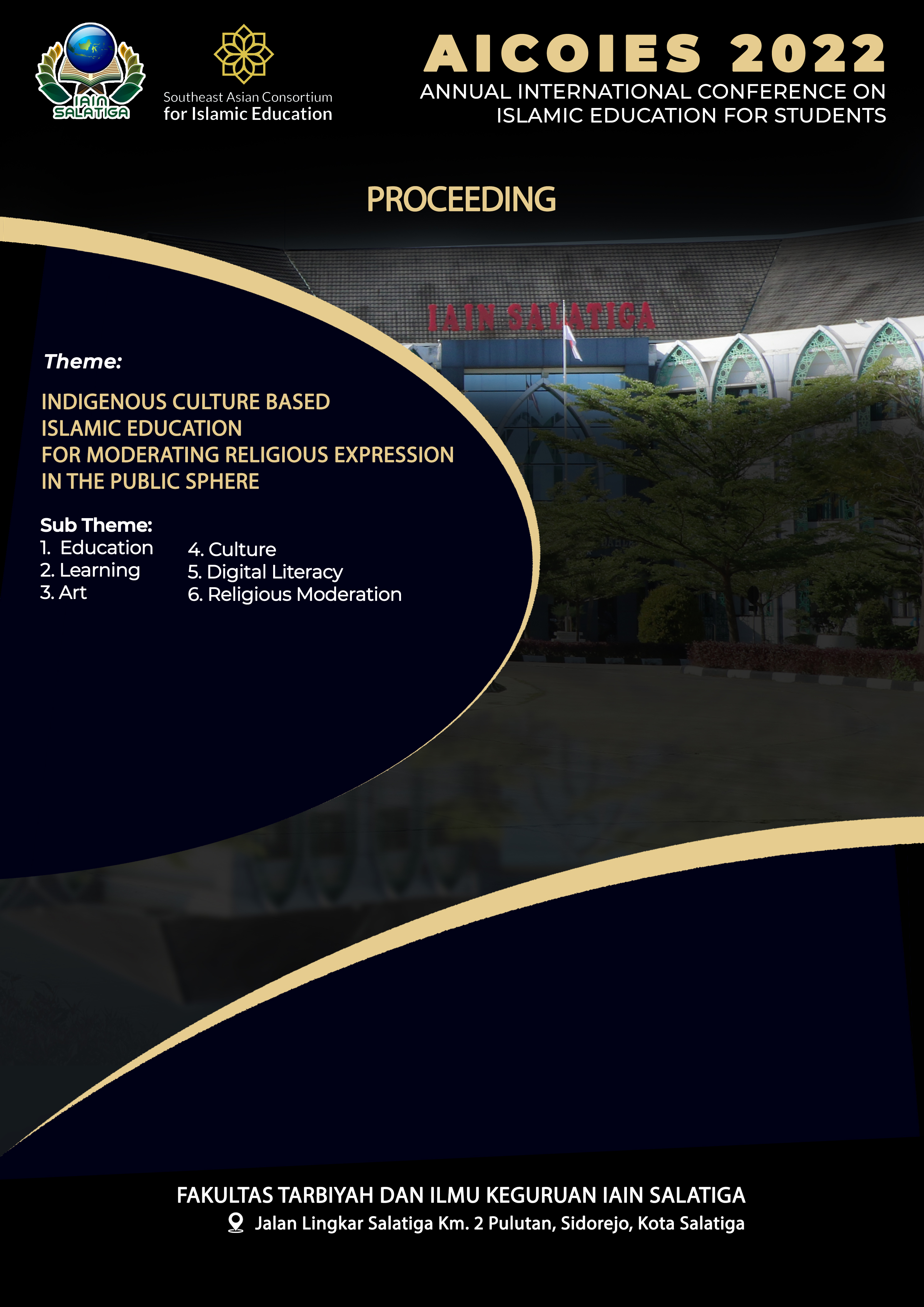 This work is licensed under a Creative Commons Attribution-ShareAlike 4.0 International License.