The THE EFFECT OF LEARNING NAHWU SHOROF IN PONDOK PESANTREN TOWARD STUDENT UNDERSTANDING OF ARABIC
Fina Aimmatul Falihah

UIN Salatiga

Maulida Afra Mahirah
Abstract
The Effect of Learning Nahwu Sorof in Pondok Pesantren toward Student Understanding of Arabic
Arabic language education students at UIN Salatiga have the same courses as the material obtained at Islamic Boarding Schools. One of them is the Nahwu Shorof course. Based on the observations that have been made, the teaching methods between the two educations have several differences that cause the level of understanding of students to also differ. As in Islamic boarding schools, the method used is the book method where the method is sourced directly from Arabic-language books. From this method, students can get several skills at once in one type of lesson, namely when studying it students not only take the core of the material being taught but can also expand their vocabulary through explanations of the material available in Arabic. From this, students are able to implement and practice directly the nahwu shorof material they get.
On the other hand, the teaching method at the university almost all lecturers only convey the translation without interpreting the Arabic material one by one. So that students only understand the core material of nahwu shorof learning without being able to implement it directly because explanations are already available in different languages.
Keywords: Education , Learning, Teaching Methods, Language, Islamic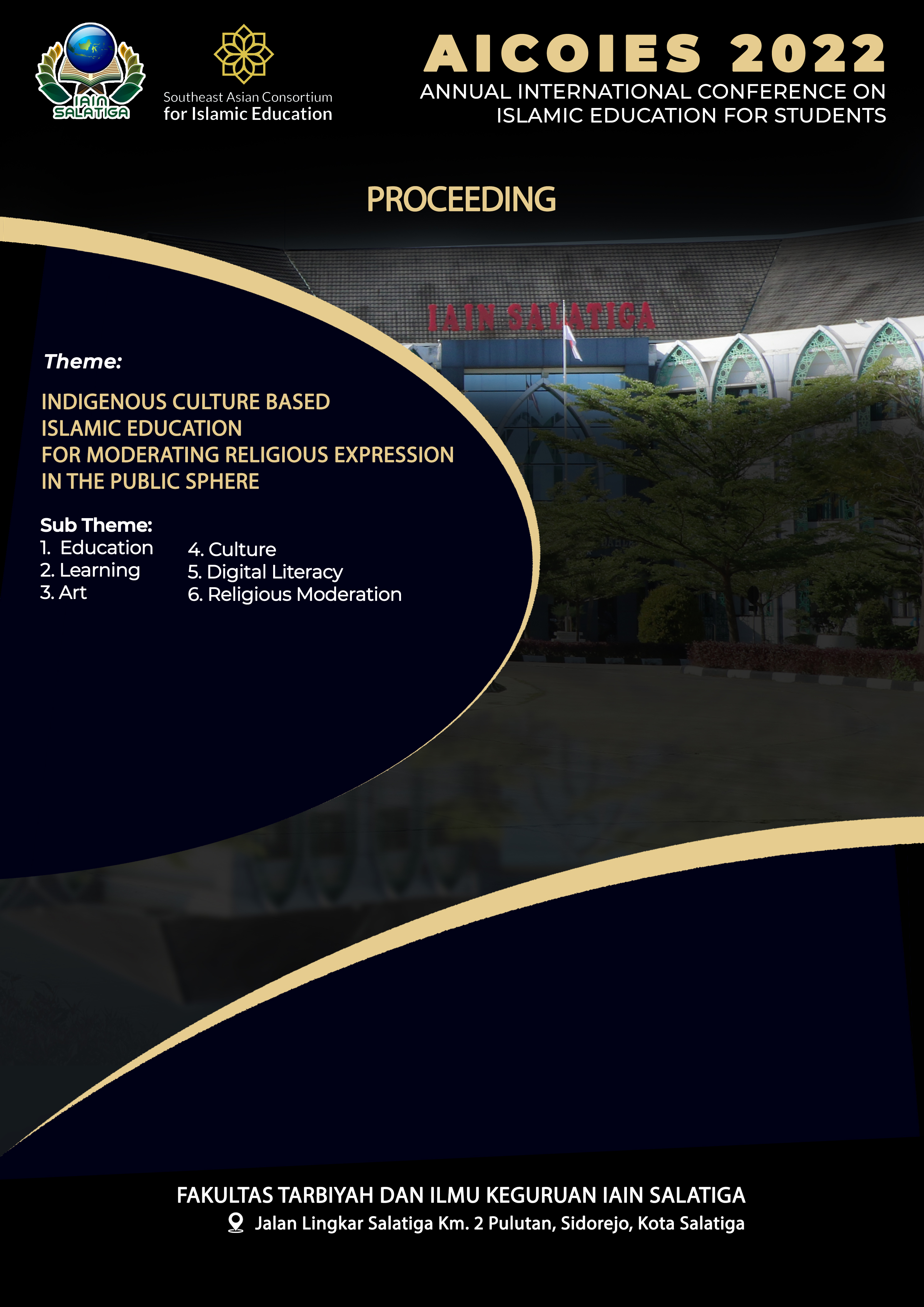 This work is licensed under a Creative Commons Attribution-ShareAlike 4.0 International License.