NARRATIVE PATTERNS OF SANTRIWATI IN DIGITAL SHORT DUNIASANTRI.CO
Aprilia Pitaloka

UIN Syarif Hidayatullah
Keywords:
Information technology, Duniasantri.co, narrative pattern, santriwati.
Abstract
The emergence of information technology during a pandemic has opened up various opportunities for self-expression. Duniasantri.co is a website that serves as a forum for students and female students to voice their ideas in the form of opinions, poetry, or short stories. This paper will analyze the narrative patterns of Santriwati in four short stories on Duniasantri.co. The qualitative description method with a narrative approach will be used to see how the narrative patterns show the relationship between the short stories produced and the daily lives of the students. The results of the study show that there is a close relationship between the author's background and the themes and characters in the short stories written.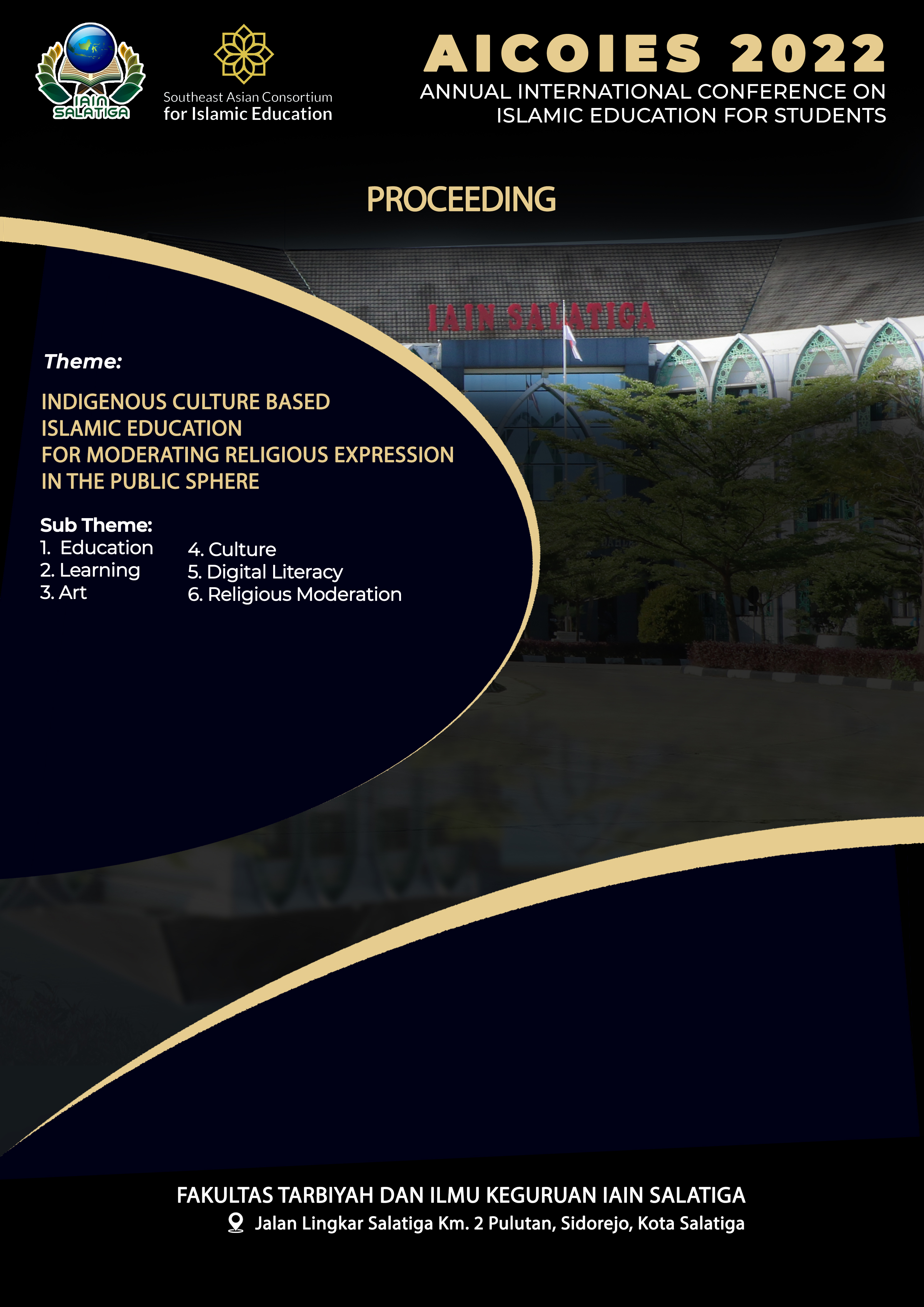 This work is licensed under a Creative Commons Attribution-ShareAlike 4.0 International License.