THE ROLE OF TEACHERS IN THE APPLICATION OF RELIGIOUS MODERATION IN ELEMENTARY SCHOOLS
THE ROLE OF TEACHERS IN THE APPLICATION OF RELIGIOUS MODERATION IN ELEMENTARY SCHOOLS
Keywords:
character, teacher, moderation, islam, school
Abstract
Abstract
Character is something that must be instilled in elementary school children. The world of education must play an active role in instilling good character, one of which is by instilling the value of religious moderation. Islam teaches a person to be tawasuth, tasamuh, tawazun, and i'tidal. These attitudes should be instilled in children in elementary school to implement an attitude of religious moderation. The role of the teacher is very important to instill the qualities of mutual help and tolerance so that students can not discriminate against others and can apply these attitudes in everyday life. This paper discusses the role of teachers in the application of religious moderation in elementary schools. This paper uses qualitative research methods with a discriptive analysis approach.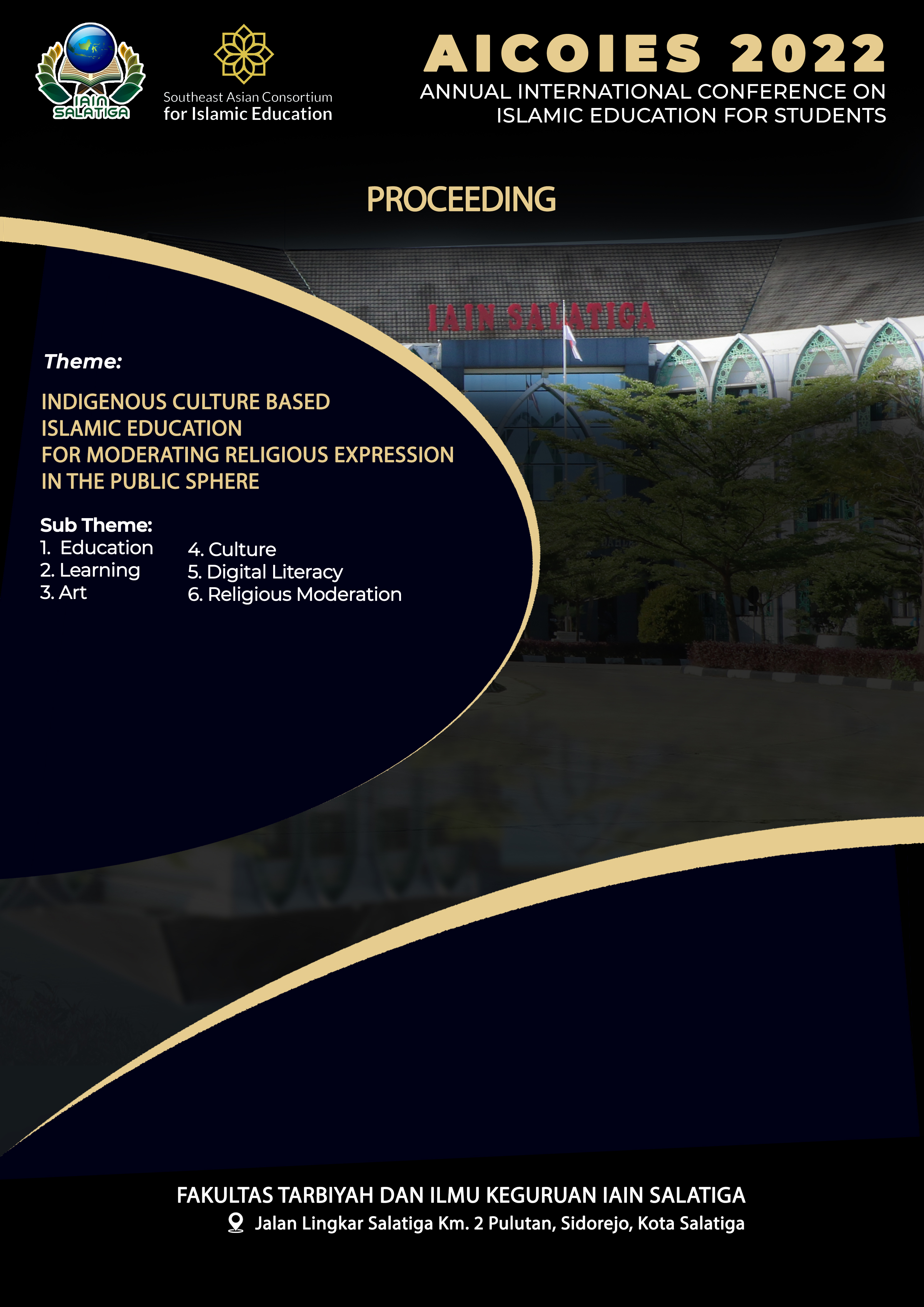 This work is licensed under a Creative Commons Attribution-ShareAlike 4.0 International License.