The diversity of the Indonesian RELIGIOUS MODERATION AS UNDERSTANDING TOOL FOR ISLAMIC RELIGIOUS EDUCATION STUDENTS IN FOREIGN LAND PONOROGO
Aprilia Dian Sukmawati

IAIN Ponorogo
Keywords:
religious moderation, a unifying tool, PAI college student
Abstract
This scientific paper has the aim of knowing how religious moderation as a manifestation of a unifying tool for Islamic education students in the Ponorogo overseas land minimizes the occurrence of religious deviations from various kinds of racial differences in the habitual traditions of Islamic students to areas outside Ponorogo City and Java Island and to find out how important religious moderation is as a form of mediating the differences in elements of Islamic cultural diversity that each of them brings regional students. In this research process, researchers used a qualitative approach method by collecting data through literature studies and also collecting data sources through direct observation and also structured interviews with peers of PAI students outside the region. The results obtained by the author from this study include the study of Islamic religious material as a foundation with references to the Qur'an and As-Sunnah, To smoothly run the program of activities, PAI students need to apply the concept of religious moderation even though it remains the same Islamic teachings, but the elements of Islamic regionality brought by each student circle will be very different, and PAI students need to have critical, positive, and mature thinking in making decisions on every problem faced in-class discussion debates by upholding a moderate sense of high tolerance.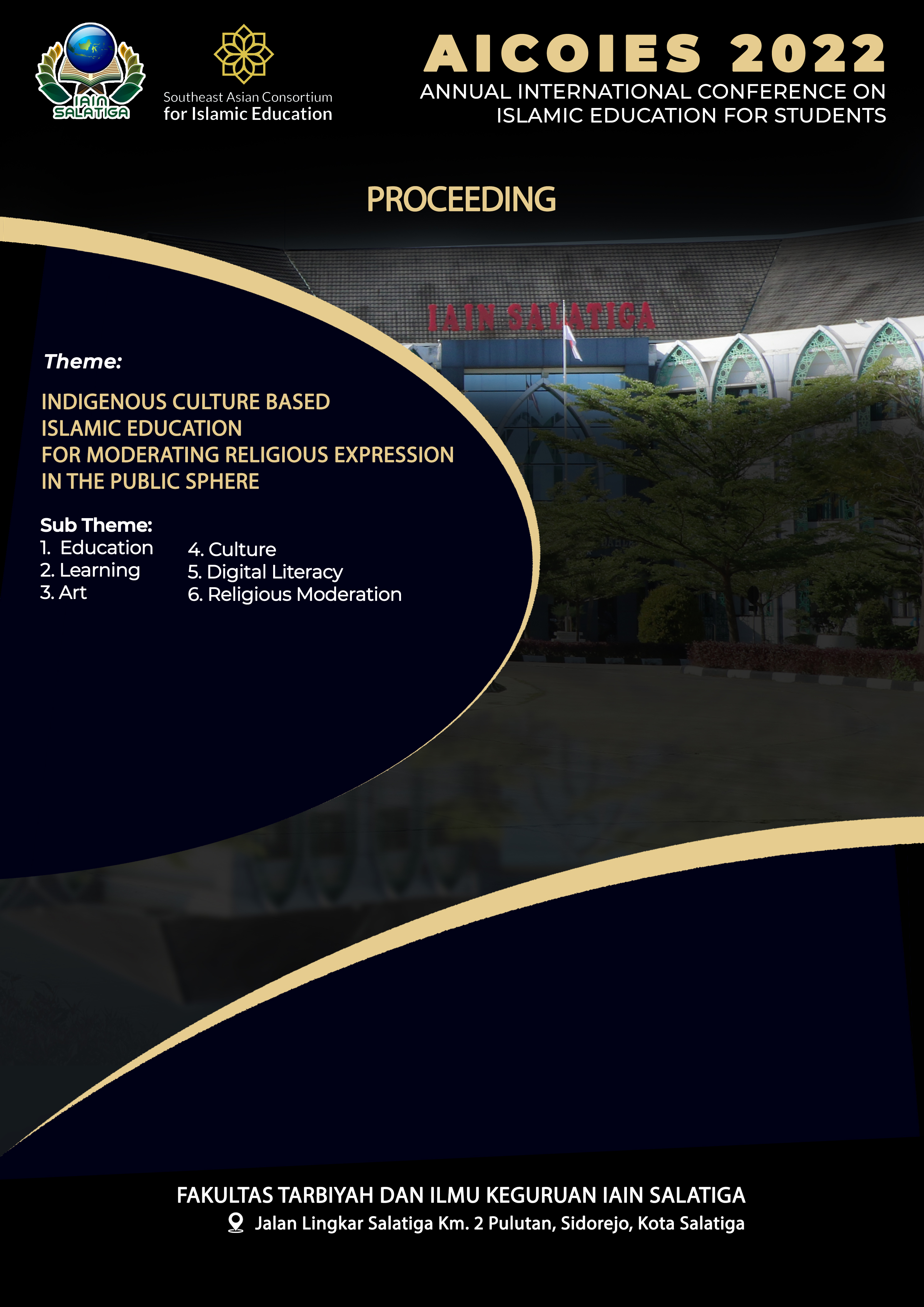 This work is licensed under a Creative Commons Attribution-ShareAlike 4.0 International License.