The REVITALIZATION OF RELIGIOUS MODERATION TO REALIZE THE CHARACTER OF MUSLIM UMMATAN WASATHAN IN THE ERA OF DIGITAL TRANSFORMATION
Raehan Royan

IAIN Syekhnurjati Cirebon
Keywords:
Keywords: Revitalization, Religious Moderation, Ummatan Wasathan, Digital Transformation
Abstract
This article aims to discuss the revitalization of religious moderation in realizing the Muslim character of the ummatan wasathan in the era of digital transformation. This religious moderation itself is an important basis for bringing people to a moderate understanding perspective, not radicalism and still upholding Islamic values ​​even though they have a free way of thinking. This study is qualitative research where the analysis of this phenomenon is taken from reference sources of news, articles, reports and documents using the concept of Ummatan Wasathan M.Quraish Shihab. In this modern era, all things can be accessed easily, social media is not new anymore and because it becomes the daily intake of every individual. Not infrequently the digital world provides studies that are propaganda in nature so that it is easily used by several individuals to cultivate identity politics which causes the fading of religious authority, the spread of individualism and the strengthening of tribalism compared to pluralism. So the results of this analysis indicate that increasing religious moderation through digital space needs to be done and is very relevant in the digital era of transformation as a counterweight to the large flow of information on digital platforms, to stem religious framing that is radicalism and other religious issues, which will then shape the character of muslims ummatan wasathan through religious revitalization in the digital era.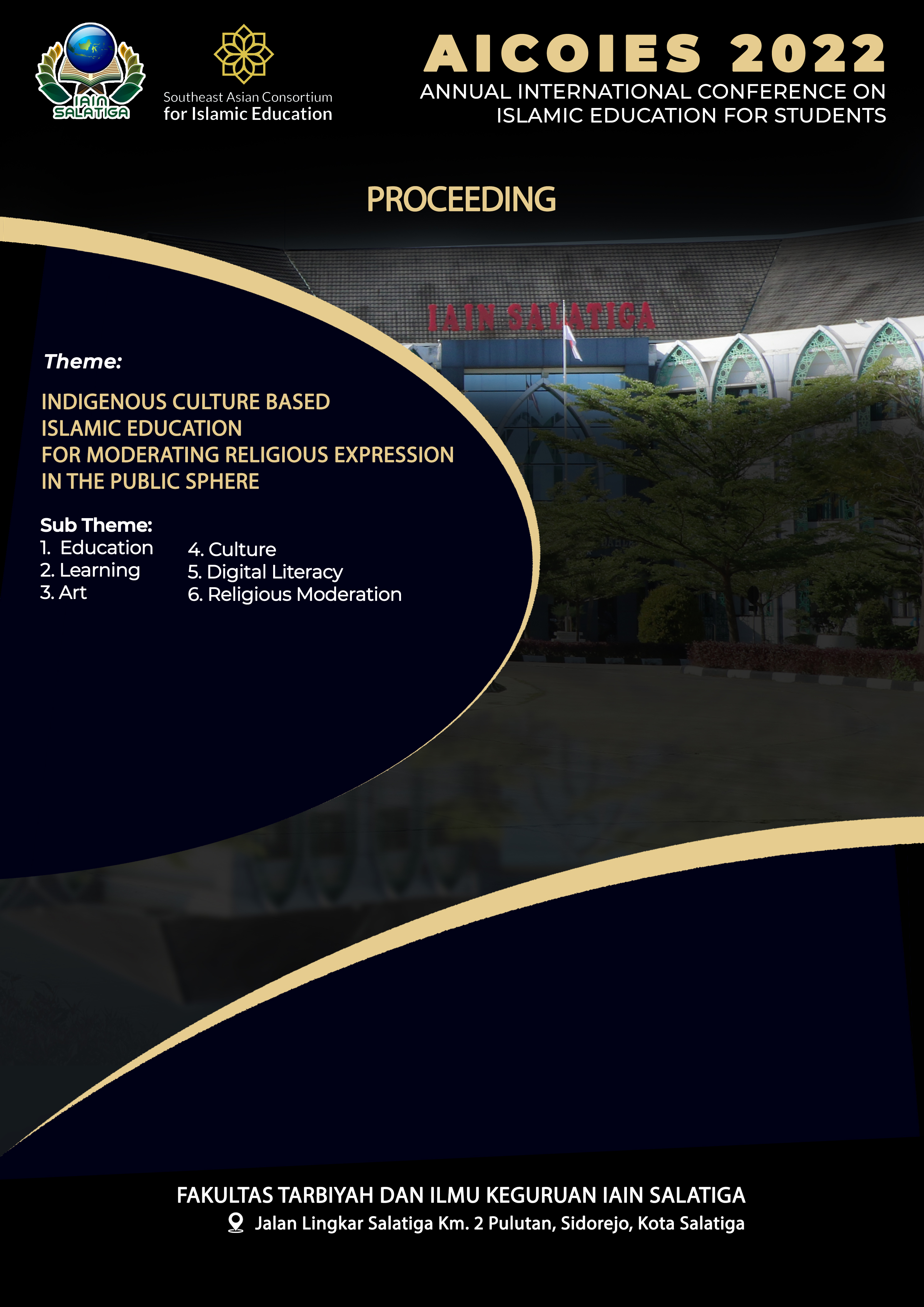 This work is licensed under a Creative Commons Attribution-ShareAlike 4.0 International License.