A SURAU IN THE RANTAU MINANGKABAU REGION: Portrait of Traditional Islamic Educational Institutions in West Pasaman
SURAU IN THE RANTAU MINANGKABAU REGION: Portrait of Traditional Islamic Educational Institutions in West Pasaman
Nahwatul Imra'ah

UIN Imam Bonjol Padang
Keywords:
traditional education, Surau, west Pasaman
Abstract
The study aims to expose the pattern of education in surau as a traditional islamic education institution located in the minangkabau chain, west Pasaman. The pattern of education is seen in terms of the many aspects of education, educators, participants, materials and learning methods used. The western surau region is interesting because it is demographic in the west sumatran region, with its multicultural population, such as minang, mandailing, Java, and Batak, but surau as a traditional islamic education institute minangkabau continues to exist in this area. This type of research is qualitative with observation, interviews, and documentaries. The subject of this study is scholars and teachers who teach in surau, public and tribal leaders, children and youth. The study found, first, surau in the western market continues to exist on a broad scale, namely, education for children, youth, adult parents, and elderly parents. Second, educators who teach are clerics of religious science who have studied at islamic institutions such as madrasarah, boarding schools, or islamic colleges. Fourth, materials that are taught mostly islamic studies, for the children's level emphasize on reading the Qur'an, youth associated with the development of Islamic Religious Education at the school/madrasah, for the parents of the taklim council emphasize on understanding the basics of akidah and guidance in practical worship, while parents and older ones place greater emphasis on tasawuf studies by the suluk method. The research has contributed to a study of the original islamic education institute of minangkabau that exists in branches that are already in contact with other ethnic groups, such as in the West Pasaman.
Keywords : traditional education, Surau, west Pasaman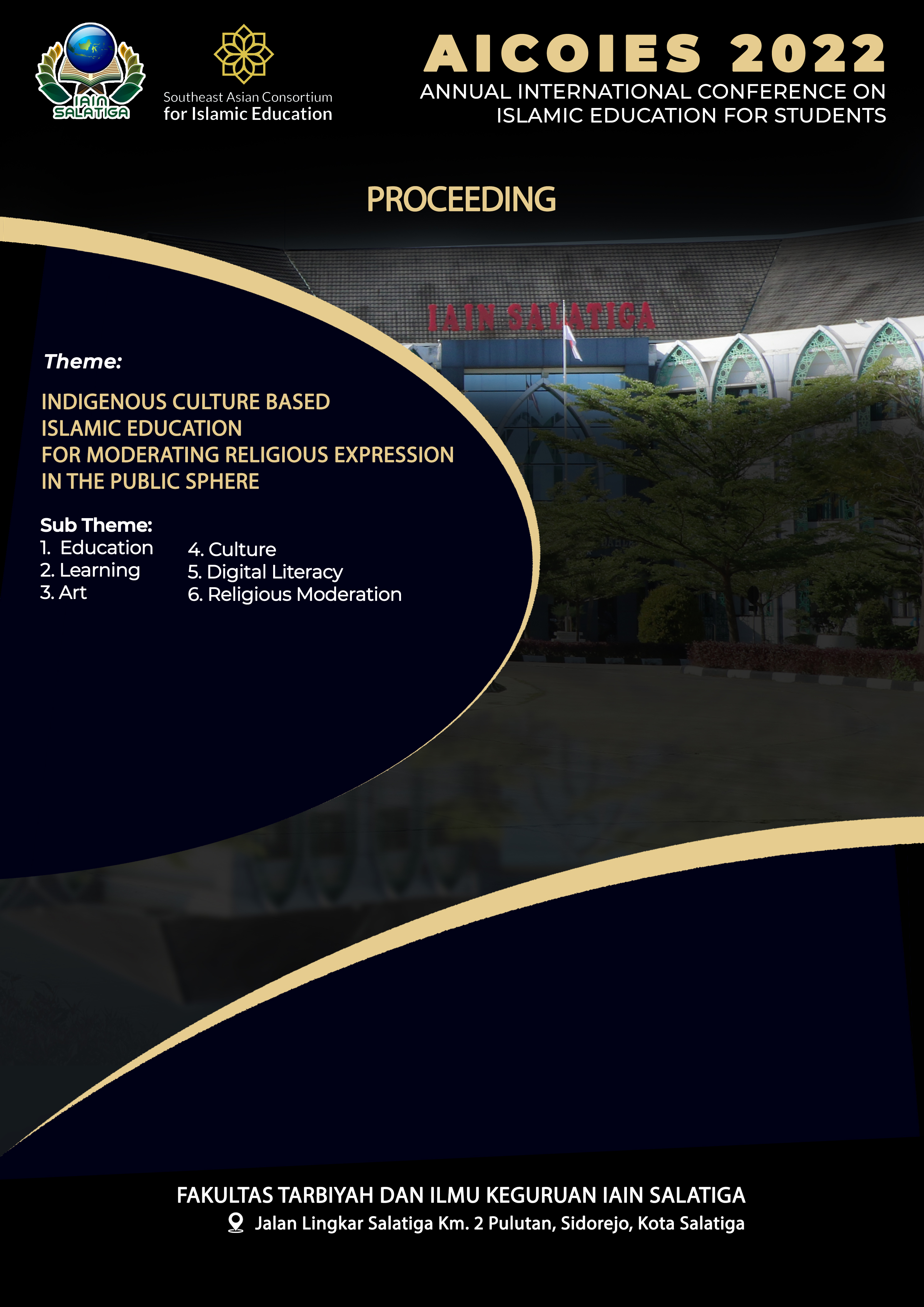 This work is licensed under a Creative Commons Attribution-ShareAlike 4.0 International License.