The RELATIONSHIP OF AKSARA JAWA AS LOCAL FOLKLORE WITH MODERATE AND PROGRESSIVE ISLAMIC EDUCATION
Ethnographic Studies on Implementation of Religious and Cultural Moderation
Nafa Nabilah

Universitas Islam Negeri Maulana Malik Ibrahim Malang

Faridatun Nikmah

Universitas Islam Negeri Maulana Malik Ibrahim Malang
Keywords:
Folklore; Ethnography; Aksara Jawa; Islamic Education; Moderation
Abstract
Aksara Jawa or what we are familiar with as hanacaraka is one of the many priceless Javanese folklores, but in line with the flow of globalization, its existence is starting to be forgotten. Even though there have been many studies on Aksara Jawa, if we look at it from the perspective of Islamic philosophy, we still rarely find it. The focus of this research is to investigate the Islamic values contained in this indigenous culture. The purpose of this research is to find a relationship between Aksara Jawa and Islamic education. This study uses a qualitative approach by utilizing ethnographic methods that depart from the existence of the Aksara Jawa that grows in the community. The process of data accumulation was carried out by library research and ethnographic interviews. The results of this study indicate that the Aksara Jawa can be used as a lesson that humans as messengers of God must put their trust or surrender to Him so that in our lives we will achieve success both in this world and in the hereafter.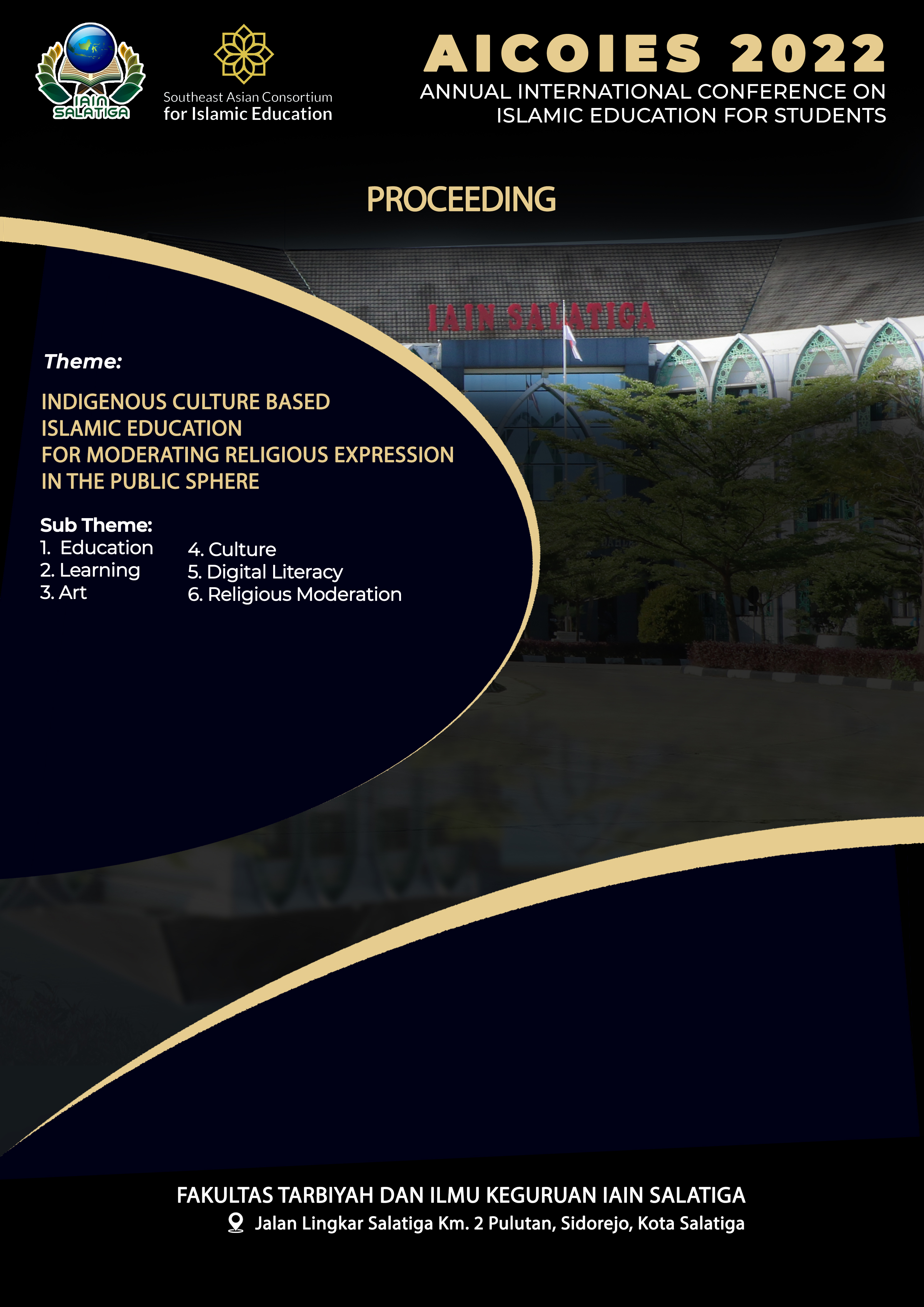 This work is licensed under a Creative Commons Attribution-ShareAlike 4.0 International License.